CREATIVE STUDIO
MUST HAVE FOR YOUR CREATIVE STUDIO
Every creative studio must have something cool. We are searching awesome geek stuff and unique things to buy and make our design agency cooler. Kickstarter is the world's largest funding platform for creative projects. A home for film, music, art, theater, games, comics, design, photography, and more. Every creative person can participate in this platform. We wanted to share what one creative studio in Vilnius have just bought:
3Doodler: The World's First 3D Printing Pen
It's a pen that can draw in the air. 3Doodler is the 3D printing pen you can hold in your hand. Lift your imagination off the page.
3Doodler is a brand new way of creating objects and artistic works. Whether you are an artist, making sculptures, have a creative studio, hobbyist or 3D printing fanatic, we can't wait to see what you 3Doodle. Read more here…
360 CAM – the first ultra high definition 360º camera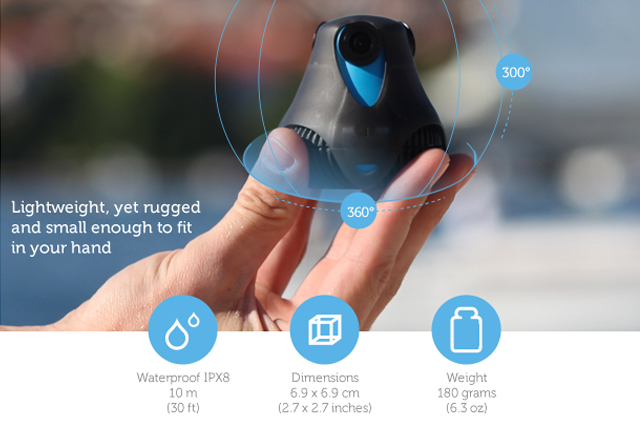 The 360cam from GIROPTIC is the first ultra high definition 360º camera that breaks through the limitation of the frame to record the entire experience of the moment in 360°.
The 360cam features a unique, egg-shaped design, incorporating two key proprietary innovations:
Three, 185º fish-eye lenses with optical assembly that delivers the industry's largest field of view
Each of the lenses are synchronized to simultaneously capture and stitch images in real time inside the camera to produce a breath-taking all-around view
Features:
Live Video mode transforms the 360cam to an IP cam streaming live 360 view over RTSP protocol
Video mode outputs are MP4 files encoded in h.264, with your choice of 25 or 30 frames per seconds
Photo mode outputs are JPG files
More info you can find here…
Omni: Move Naturally in Your Favorite Game
We have decided to buy this incredible invention. Check  it out:
The Omni enables you to move naturally and freely in virtual worlds. Get fully immersed in your favorite game!
Experience full virtual reality
We are in the midst of a revolution in virtual reality. The release of affordable head mounted displays and low-cost sensor technologies has brought the decades-old dream of true virtual reality closer than ever, but there's still one more piece to the puzzle: the Omni.
The Omni takes virtual reality to the next level— allowing anyone to stand up and traverse virtual worlds with the natural use of their own feet. The Omni is the first virtual reality interface for moving freely and naturally in your favorite game.
Moving naturally in virtual reality creates an unprecedented sense of immersion that cannot be experienced sitting down. That's why we developed the Omni.
More info you can find here…
If you have creative studio, or basic office you must have one of these things inside your office to make working process more interesting and fun.